The Green Mountain State is calling your ensemble! 
We invite you and your singers to perform, explore and enjoy the wonders of our beautiful home state – Vermont – known for music, ice cream, farms, winter, fall foliage, and small-town comforts.  You may not want to leave!
Itinerary
DAY 1
|
WELCOME TO VERMONT
Your friendly Music Contact International tour manager will be waiting to greet your ensemble and show you around lively Burlington, Vermont, our favorite small city!
Famous for mountains, beautiful landscapes, dairy products, and flannel, Vermont is also a mecca for music and art. From Jazz Fest to the South End Art Hop, Bread & Puppet Theater and Circus Smirkus, Vermont's arts and music scene is first-rate!                       
Your Burlington visit begins with an orientation walk down Main Street from the top of UVM hill toward the scenic waterfront.  Explore the Church Street pedestrian area with shops, cafes and artsy kiosks.  Wave to MCI – our offices are right around the corner – and we'll love it if you start serenading!
Later, check into your hotel and refresh before enjoying dinner from your pick of tasty local restaurants. Rehearsal can be arranged upon request. 
DAY 2
|
SINGING & SIGHTSEEING IN VERMONT | CONCERT*
Wake up to a splendid Vermont morning! 
Then, take a beautiful drive to Stowe "ski capital of the East" and enjoy a scenic walk or possibly a hike in the lovely mountain town. For loftier views, there is the option to soar to the top of Vermont's highest mountain, Mt. Mansfield, on the gondola skyride, before descending to town.  Spontaneous singing in this idyllic place is encouraged!
Nothing says Vermont more than the apple cider and doughnuts, and you are in for a treat when we stop next at Cold Hollow for shopping and tasting.  Enjoy perusing quaint historic Stowe with time for lunch before reconvening and going to "Trapp".
Nestled into the mountains above Stowe Village sits Trapp Family Lodge where your choir will perform an afternoon concert.   Imagine singing in this enchanting spot where the von Trapp family of the Sound of Music eventually settled because it reminded them of their beloved Austria!  The repertoire is up to you, but a song or two from the famous musical is always a hit!
As luck would have it, the luscious world-famous Ben & Jerry's ice cream factory is on the way back to Burlington, and you are invited there for a tour and to sing for tastes of their cool new flavors.
Musical highlights continue this evening when your choir performs a concert at a community locale such as the Battery Park Bandshell, the steps of City Hall, or Unitarian Church. Inspire and entertain us, we'll surely be delighted to listen!
DAY 3
|
MORE SINGING AND SIGHTSEEING IN VERMONT
Your Vermont immersion continues at a very special place – Shelburne Farms – a 1,400 acre working farm and National Historic Landmark, committed to the stewardship of our earth.
Tour the farm on foot and horse-drawn cart to experience the gorgeous setting, stunning Inn and Farm Barn. See the cheesemaking, bakery and gardening sites and learn about traditions like maple sugaring and sugar on snow.
Perform a concert on the farm to the delight of other visitors, and don't be surprised if your friendly audience chimes right in. Shelburne Farms likes to host a variety of concerts from the Vermont Symphony Orchestra to fiddlers, folk groups and classical Baroque, and many involved there are composers, singers and performers like you.
Wonderful Shelburne Museum is around the corner from the Farm and upon request, a visit can be arranged there too. Shelburne Museum is a fascinating "collection of collections" featuring an old general store, printing shop, doll houses, circus memorabilia and more. In addition, the Museum features a modern gallery and arts space and is known for concerts and recitals.
You might also enjoy bicycling, swimming, picnicking, pub and vineyard visiting, hiking or simply relaxing this afternoon.
Your tour closes with a traditional farewell dinner and optional cruise on Lake Champlain. Celebrate the success of your performances, sightseeing and all the music and cheer you've shared in Vermont.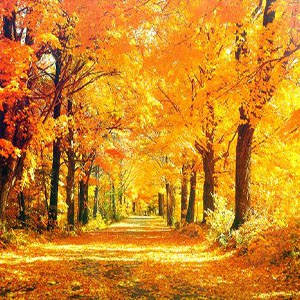 DAY 4
|
HEAD HOME OR EXTEND YOUR STAY
We will be glad to arrange additional days of singing and sightseeing for your ensemble wherever you'd like to go next. Stay in Vermont, experience other New England states, venture to Canada, New York City or the Adirondacks!   *All performance opportunities and venues proposed in this itinerary are pending final confirmation and availability at time of booking.  Your group's final program will be determined by confirmed times and locations for concerts, workshops, entrances and other activities.  Although your ensemble's exact itinerary will vary to accommodate performance schedules, the same type of singing experiences, activities and caliber of venue will be included in your final concert tour program.